How Dodao dApp works
At the moment, you can test the Dodao WebApp on dodao.dev or download latest Android release, later we will release for iOS and Microsoft.
First get some Moonbase Alpha DEV test tokens from the faucet

Open the dApp, connect your wallet
Creating a Job
Create a Job to find matching performers
Minting in the Blockchain
After your Job is minted in the Blockchain, Performers can apply.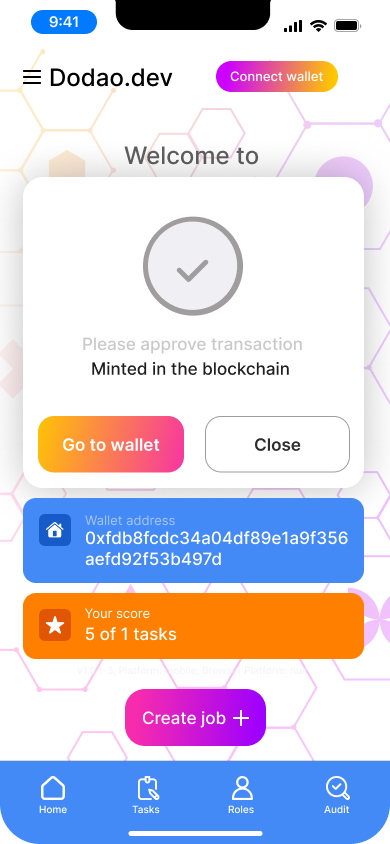 Tasks exchange page
Performers can find all open Tasks on Tasks exchange page.
Customer page
Customer finds all Tasks on Customer page.
Performer page
Perfomer find all applied Tasks on Performer page.
Auditor page
At certain stages of the Task both the customer and performer can request an audit.